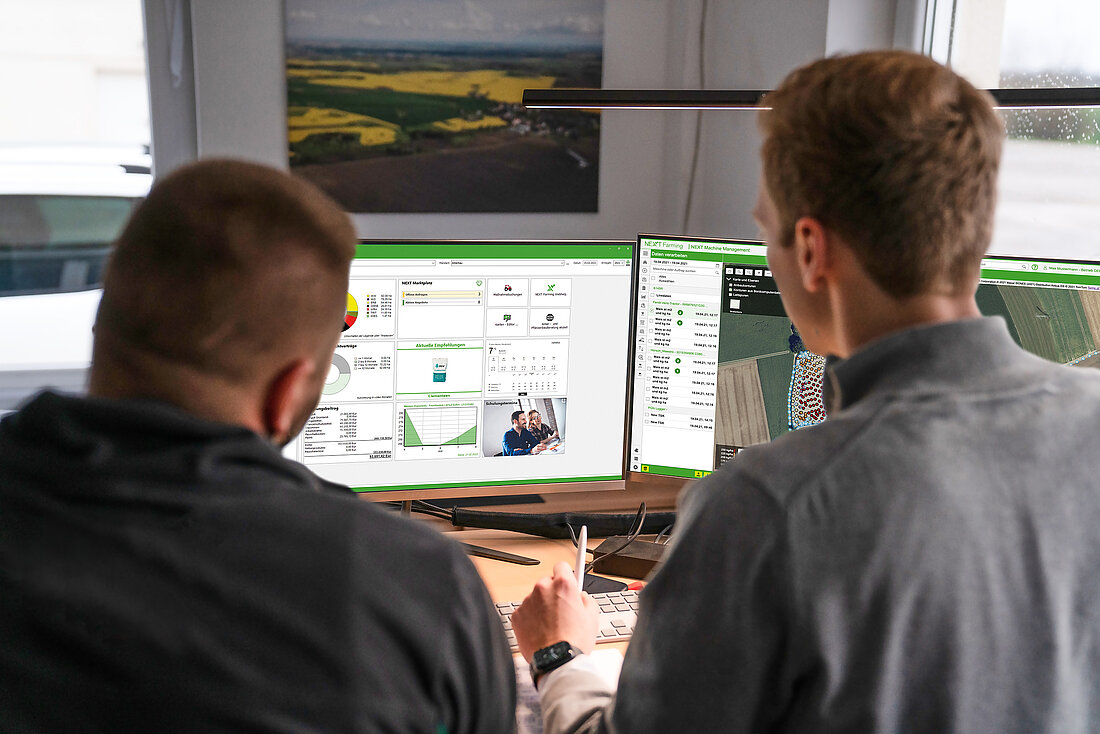 Take control of your future!
At NEXT Farming, we work hand-in-hand with farmers. That's why we made it our mission to create a more stable future for our farmers and partners. Above all, we value solutions that are easy to use. We support you every step of the way during their implementation. This is why we create products and applications that help you to increase yields, reduce costs and simplify your operating world. What drives us is agriculture in harmony with society. For our common future!
Upon request, our team members are happy to travel to you to advise you in person. For your protection and that of our team members in the field, it goes without saying that we comply with the government's recommended safety instructions.
NEXT Farming offers intuitive farming software as well as appropriate products and services that are tailored to your needs and perfect for getting you off to a smooth start with Smart Farming.
Are you already mapping out your complex farm processes digitally, or are you on the look-out for a comprehensive, professional solution? We offer state-of-the-art technology coupled with tailor-made services for your farm.
Are you a sales partner, field service partner or retail partner, or interested in becoming one? Feel free to get in touch with us regarding potential partnership models or custom solutions.
AGRAR Entrepreneur Days 2024