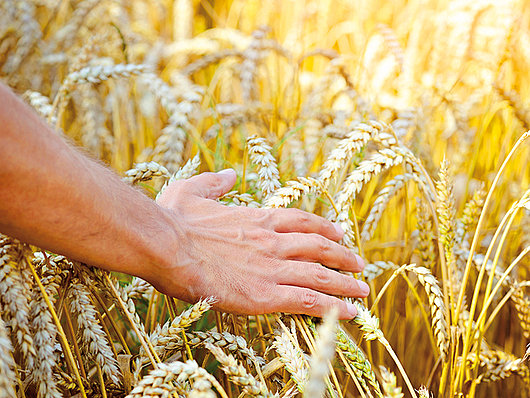 NEXT Farming – Giving farming a future
We give our farmers, partners and employees more security for the future. As digitally savvy farmers and developers with a strong connection to farming, we have been developing digital farming solutions to simplify farm life since 1985. The prestige of farming is something we hold close to our hearts in everything we do. This is why we continually work with industry and research partners on a number of national and international projects to gain farmers the recognition they deserve within society. To create a future for all of us.
NEXT Farming is a trading name of FarmFacts GmbH.

Cross-manufacturer compatibility and AEF
NEXT Farming software solutions are always geared towards offering maximum compatibility. By collaborating with global machinery manufacturers, we are able to guarantee universal connectivity, even between different makes of machinery.
All farms are completely unique due to their different organisational structures and technical equipment. With the right tools in hand, you as a farmer are best placed to face up to these challenges. No matter what type of farm you have, how it is organised or what machinery you use, NEXT Farming has the right software solution for you.
Membership of the Agricultural Industry Electronics Foundation – AEF
FarmFacts backs up its experience and knowledge of producing cross-manufacturer software through its membership of the AEF (Agricultural Industry Electronics Foundation). Seven international agricultural equipment manufacturers and two associations established the AEF on 28 October 2008. The ideas was to create an independent international organisation. As a platform for users, it provides resources and expertise aimed at increasing the use of electronic solutions in agriculture. The focal point here is anything and everything ISOBUS-related. The important role the AEF plays in standardising agricultural applications generates additional responsibilities. Most recently, it added farm management information systems (FMIS), electric drives, camera systems, high-speed ISOBUS and wireless field communications to its list of focus areas. The most visible result of the AEF's work is the universally accessible AEF ISOBUS database (www.aef-isobus-database.org). It provides information on which terminals, tractors and implements are ISOBUS compatible, and to what extent they work together. Customers and dealers can use it to check the compatibility of machines.
Everything there is to know about ISOBUS and the AEF is available at: www.aef-online.org