Climate sponsorships: Rewarding climate and environmental services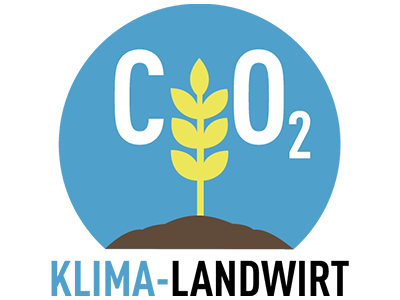 Enabling you to secure your business for the long term and rewarding you for farming sustainably is a major priority for us.
Agricultural land is by far the largest accumulator of CO2 in Central Europe, yet it also plays an extensive role in maintaining biodiversity and supplying water to the population. Recovering greenhouse gases from the atmosphere (negative emissions) through natural means is only possible on a large scale via agriculture and forestry. Through the use of appropriate cultivation systems, agriculture can make a considerable contribution towards species protection, drinking water quality and tackling future climate challenges.
This is why we offer the following services: Our aim is to create stronger ties between farming and climate protection, and to reward the environmental services that you perform as part of your day-to-day work on the farm. By altering your farming methods, you are improving the natural productivity potential of your fields. This enables you to achieve higher – yet also reliable – yields in the long term, along with additional income for your exceptional contribution to climate protection. The Climate Farmer Initiative opens up potential new revenue streams for your farm that are both stable and socially accepted. Please note: Currently only available in Bavaria and Baden-Württemberg, Germany.
Earn money for engaging in sustainable activities alongside the committed farmers and mentors who are part of our initiative.
Climate Farmer Initiative
Responsibility that pays
Essentially, humus-rich fields promote natural soil health and yield potential. In view of climate change, crop cultivation will need to rely more heavily on soil in the future. Increased dry spells, extreme weather, heavy rainfall, resistances and limited availability of chemical crop care products are all challenges we face today, and resilient soils are the solution.
Meanwhile, the application of mineral fertilisers is restricted ever further due to statutory regulations such as the Germany Fertiliser Application Ordinance (DüV). Grants are closely linked to climate-friendly modes of operation. Soil regeneration, humus tendency, sustainability in cultivation systems and biodiversity enhancement in fields all play a key role.
Within the context of our Climate Farmer Initiative (CFI), we at FarmFacts offer future-focused project partnerships within the region. The aim is to reward environmental services within agriculture. CFI Climate Pacts are organised regionally and are accompanied by a mark of recognition (Climate Farmer logo) for use by all participants, and defined by a standardised, recognised (audited) process. Pacts enable communities and community associations, businesses and citizens, or even institutes and organisations, to reward farmers who commit to using certain cultivation systems on their fields. Farmers are supported financially via sponsorships for the extra costs associated with changing their farming methods.
Their fields are cultivated in a way that boosts the humus content of the soil and promotes biodiversity. Besides the agricultural benefits, managing humus well is also a good way of protecting the climate.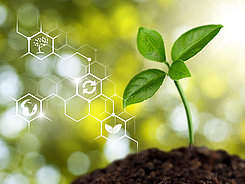 Positive effects on CO2 and greenhouse gases
Sequestration of carbon from the atmosphere
Fewer emissions on the field
Lower emissions in upstream sectors (mineral fertiliser usage drops and humus increases nutrient availability)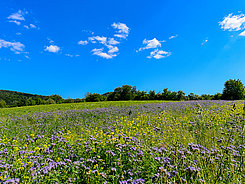 Biodiversity and habitats
Greater biodiversity both above and below the soil surface
Additional landscape features create a more varied habitat for flora and fauna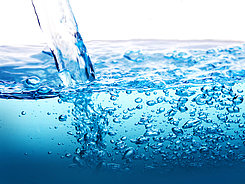 Water balance
Optimised nutrient and water balance in the soil
Groundwater formation and increased water capacity on fields
Reduced risk of drought damage and erosion
Increased fertility
Healthy soil captures CO2 from the atmosphere and releases demonstrably less CO2 and laughing gas (N2O) during cultivation. Cultivation systems that promote humus formation often require less mineral fertiliser because more nutrients are supplied to the plants from organic matter and from airborne nitrogen captured by the plants themselves (legumes). This minimises the need for energy and raw materials such as oil and carrier substances during upstream industrial production. The reduced logistics required for purchasing and distribution also has a positive effect on the climate.
Humus formation actively protects biodiversity. Not only that, even organisms within the soil find their environment much improved throughout the course of the year. Moreover, as a Climate Farmer you are also actively promoting soil fertility. This enables you to increase yields as well as to produce additional biomass – your key to successful arable farming. Furthermore, this method of agriculture minimises the risk of undesirable nutrients entering the groundwater. The soil's water balance is fundamentally stabilised. A higher field moisture capacity during rainfall creates reserves for dry periods and prevents compost drainage and soil loss due to erosion. Even damage to surfaces and systems (drainage, catchment) that are part of the communal infrastructure is reduced as a result.
If your implementation is consistent and the necessary conditions are attained on the reference plot (without any larger supply of external organic matter), you will achieve a positive climate effect of up to 3 tonnes of CO2/N2O (sequestration and avoidance) per ha each year – your valuable contribution to our Earth's future.
Your roadmap to climate sponsorship
Regional climate sponsorships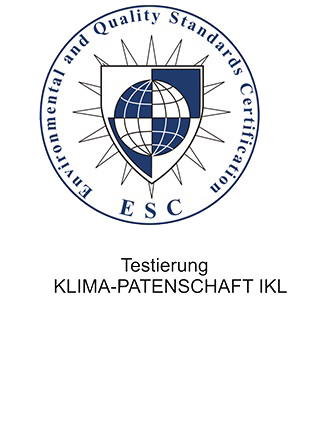 Aside from the idealistic aspect, taking part in a regional climate pact enables communities and businesses to earn recognition both within the scheme and externally. Internal marketing teams can incorporate their involvement in the CFI Climate Pact into targeted promotional messaging. They can either showcase individual products or the company overall as a future-focused, responsible supplier. What's more, modifying their crop cultivation system in this way ensures farmers are well equipped to face up to climate change. It enables the soil's long-term yield potential as well as product marketing channels to be improved and secured.
To support market communications and legal issues, a suitable auditing process accompanies the scheme over its lifetime.
The sponsorship model is characterised by short, manageable time periods, assured payments and partial cash flow for farmers even for the first year. Leased land is easier to incorporate due to the shorter time periods involved. Furthermore, the scheme only requires two rounds of soil sampling and is comparatively inexpensive overall.
The boxes marked * are compulsory