Stronger together with manufacturers and seed growers
Working with us will enable you to become even more successful and offer your customers unique services using our custom business models.
Lots of partners already trust in us – why not join them!
Seed partners
Feel free to get in touch.
Our goal is to advise you personally, holistically and individually.
You can contact us either via email or the following contact form.
Our dedicated contacts are also happy to help you as well of course. We will be in touch as soon as possible.
The boxes marked * are compulsory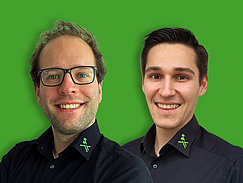 Alexander Wiener and
Stefan Zischler
Key Account Management