Successful service concepts
With our innovative solutions, we offer you the opportunity to expand your own portfolio of services through our approaches. With NEXT Farming, you can offer a broad range of services to your customers, or refer our solutions directly to your customers. This enables you to offer a wider portfolio to your customers while also increasing customer loyalty. You can expand your programme of products and services and work with us to adapt the NEXT Farming solutions specifically to your preferences and existing framework.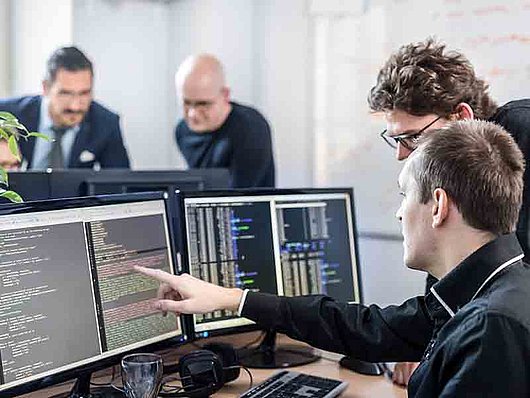 Our digital service options for your customers:
Adviser access to customer accounts 
All things German Fertiliser Application Ordinance
Documentation and consulting
Teilflächenspezifische Bewirtschaftung
Needs-based fertilisation
Careful field monitoring
And many other services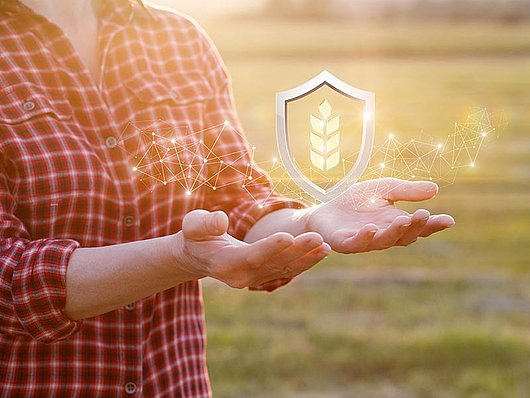 Strong support from initial conversations through to tactical operations:
Personal contacts
Ideation, processes
Employee training
Marketing
Sales support
And much more
Already have your own idea of what you would like to offer your customers in terms of digitalisation?
That's great! We are open to all new ideas and are happy to work with you to create the best solution for your business.
Find out more about the opportunities we offer now:
The boxes marked * are compulsory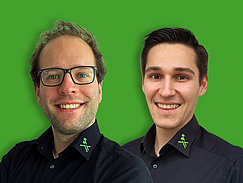 Alexander Wiener and
Stefan Zischler
Key Account Management